Spa treatments
Scrub & Massage
This treatment starts with a relaxing back and neck massage, the therapist then exfoliates the body with scrub gloves and a wonderful salt scrub from Maria Åkerberg. It's called Salt Scrub Energy and has a wonderful scent of lemongrass, rosemary, juniper and lavender. Now you get to sit in the sauna with a wonderful view of lake Åsunden and let the oils in the scrub sink even deeper into the skin with the help of the heat. Feel your skin, it's so soft and silky! The best thing about this treatment is that you get to sit in the sauna as long as you want. Relax, shower off the scrub, sit in the sauna again, maybe even take a dip in the lake, it's up to you!

25 min 425:-
Papaya Body Dream
Papaya Body Dream is a stimulating treatment with a sense of luxury. Your body is cleaned with a fragrant, creamy body wrap which works while you get scalp and facial massage. Followed by a body scrub which you then shower off. Your skin feels really soft and smooth! This treatment ends with conditioning and moisturizing Body Lotion Beautiful.
50 min 695:-
Slimming Algae Body Wrap
This marine theamed treatment starts with a body scrub and algae foil wrap that deep cleanses the skin. Algae provides the skin with minerals that help to increase moisture content and cleanses the body from heavy metals and toxins. This treatment ends with Body Lotion Beautiful.
50 min 695:-
Hot stone
During this treatment you're massaged with warm oils and hot lava stones. The heat gives the massage a deep effect that dissolves muscle tension and reduces your stress. Choose Hot stone massage when you really want to relax, and forget space and time. Due to the heat, we recommend this treatment for those who suffer from athritis.
25 min 405:-
50 min 615:-
80 min 910:-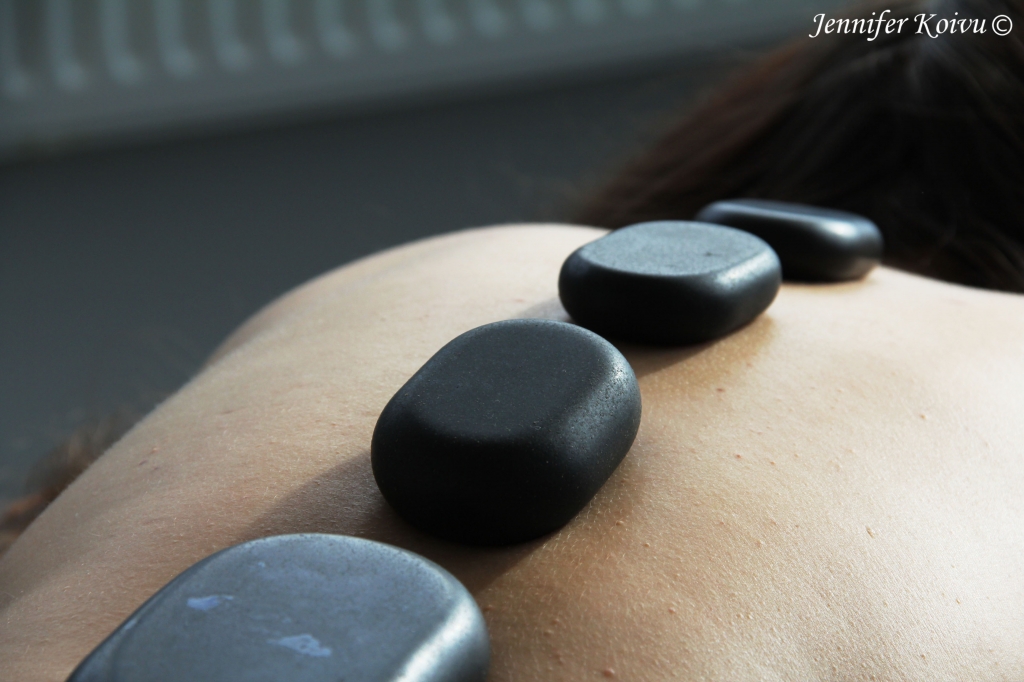 Chocolate massage
If you want to indulge in a luxurious treatment you should choose chocolate massage. Feel the sensation of warm chocolate oil on your skin and enjoy the fragrant aroma that stimulates your senses. We use an organic, dark chocolate oil from Maria Åkerberg that makes your skin soft and smooth.
25 min 425:-
50 min 625:-