Beauty
Treat yourself to a relaxing treatment. Whether you want to freshen up your feet, wax your legs or treat your skin to a nourishing wrap, we'll take care of you!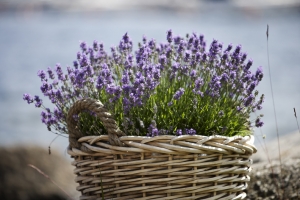 Papaya Body Dream
Papaya Body Dream is a stimulating treatment with a luxurious feel. First your skin is treated with a fragrant and creamy body wrap while you get scalp/facial massage. Then your skin is scrubbed with a lovely body scrub. After you shower off the scrub your skin feels really soft and smooth! The treatment ends with nourishing and moisturizing Body Lotion Beautiful. Please wear bathing wear (bikini/trunks). 60 min 700:-
Scrub & Massage
This treatment starts with a relaxing back and neck massage, the therapist then exfoliates the body with scrub gloves and a wonderful salt scrub from Maria Åkerberg. It's called Salt Scrub Energy and has a wonderful scent of lemongrass, rosemary, juniper and lavender. Now you get to sit in the sauna with a wonderful view of lake Åsunden and let the oils in the scrub sink even deeper into the skin with the help of the heat. Feel your skin, it's so soft and silky! The best thing about this treatment is that you get to sit in the sauna as long as you want. Relax, shower off the scrub, sit in the sauna again, maybe even take a dip in the lake, it's up to you! 25 min 460:-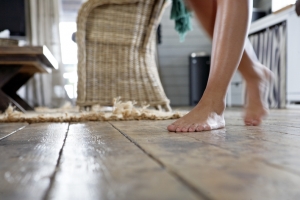 Before waxing Hair growth should be about 0.5-1cm long for best results. Exfoliate your skin with a scrub or gloves, this lifts the hair just below the skin and dead skin cells are removed. Don't moisturise the area you want to be waxed with lotion or oil as the wax loses its grip. After waxing Please wear loose cotton clothes. Avoid scented products, tanning and swimming within 24 hours after treatment. Do not exercise immediately after treatment.
+
bikini 90 min
575:-
+
bikini 45 min 480
:-
+ axill 45 min
480:-  
+ axill 30 min 400
:- 
Manicure
When you want to freshen up your hands and nails. A soothing treatment with peeling, cuticle care, nail oil, nail filing and softening hand cream. 50min 630:-
Foot treatment
A classic foot treatment with foot bath, peeling, massage, nail care, filing and nourishing cream. 50min 630:-